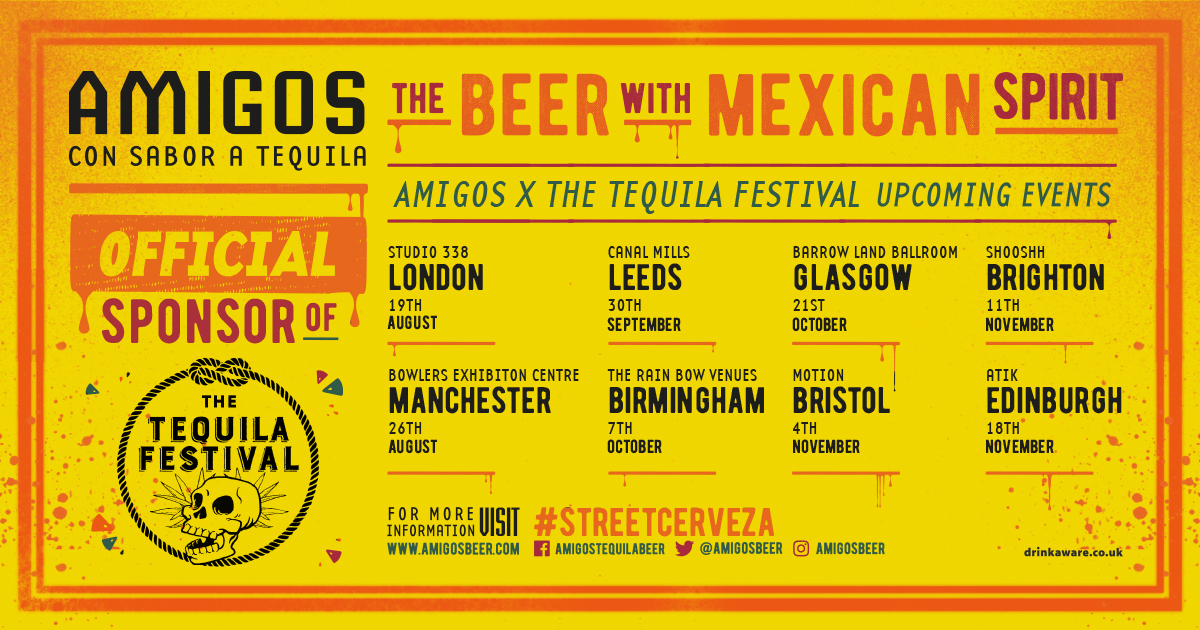 Amigos x THE TEQUILA FESTIVAL
Amigos Tequila Beer is proud to sponsor Tequila Festival UK; the ultimate Mexican fiesta touring cities around the UK. The festival is a celebration of all things tequila where you'll discover the history, culture and different tastes of one of the world's most popular spirits.
The festival also reflects the modernity of Tequila with DJs spinning house music with Latin flavours to get everyone dancing, breath-taking acrobats and performers, and colourful processions inspired by Mexico's famous Day of the Dead celebrations.
Head down to one of the events to embark on a Tequila tasting journey with over 30 Tequilas to try out before heading over to the Amigos beer bar so you can party with your favourite ice cold beverage.
Follow our blog to keep up with the events & what Amigos gets up to.