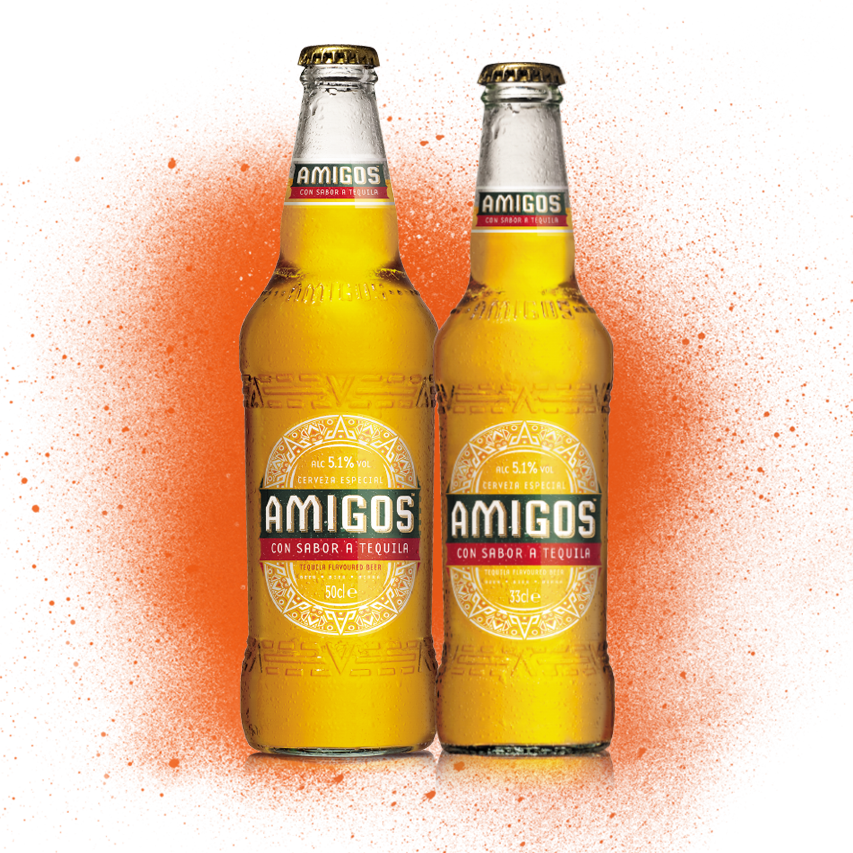 A golden, easy drinking beer with a punch of tequila flavour, enhanced by the zing of South American limes.
Inspired by modern day Mexico's sense of vibrancy, energy and passion, Amigos is best enjoyed ice cold, with friends.
Available in 33cl and 50cl bottles.
Stockists

Great News you can now buy Amigos on line for delivery to your front door at www.goodtimein.co.uk
You can purchase Amigos from many great quality supermarkets and convenience stores as well as a wide range of pubs, bars, restaurants and markets. To stock Amigos, please call 01246 216016.