Gett Off X Amigos Dia de los Muertos Carnival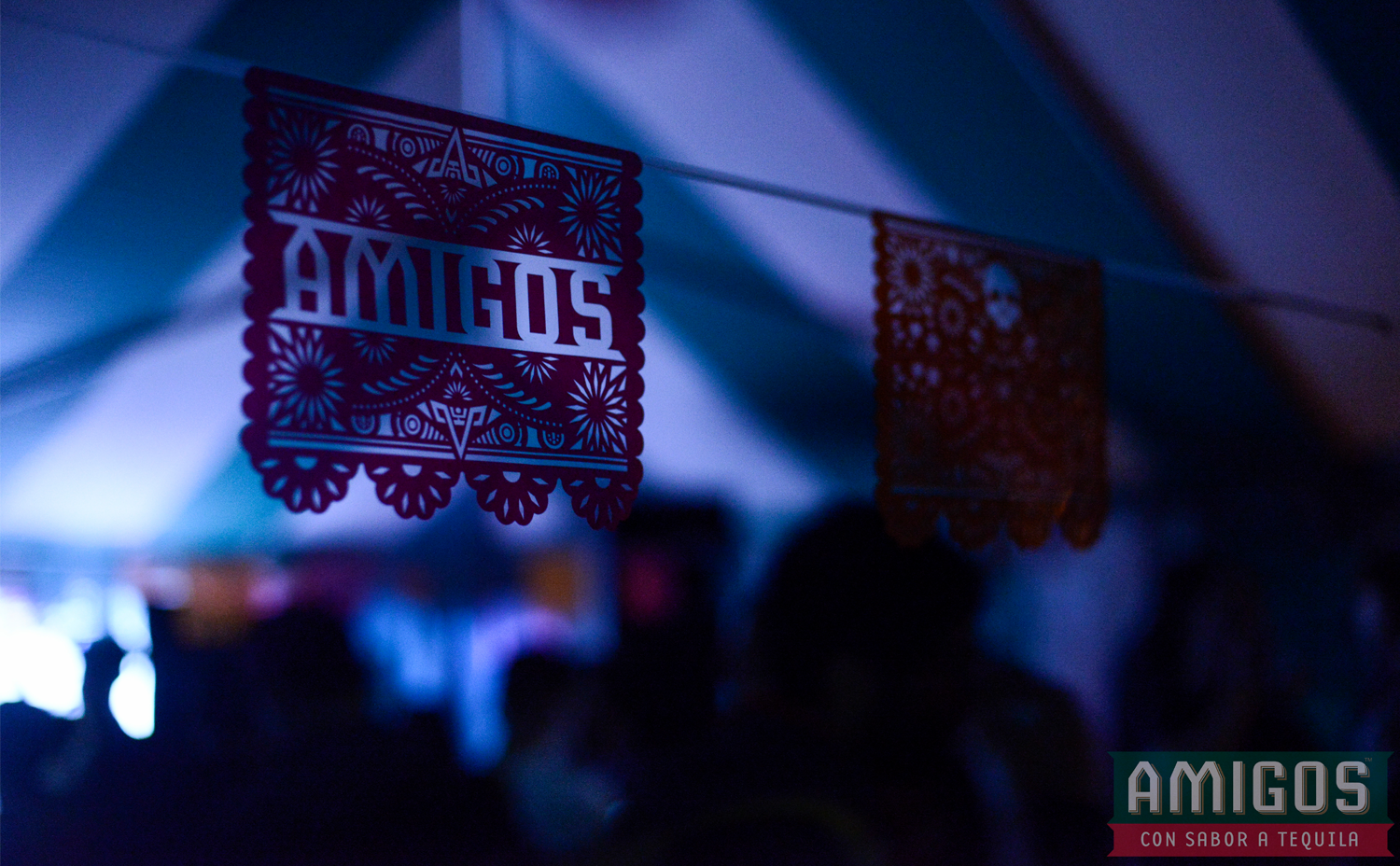 The jewel in our Dia de los Muertos party series was the Gett Off x Amigos Day of the Dead Carnival at legendary warehouse venue Hope Works, Sheffield. A sprawling warehouse party with three rooms and a line up featuring over 20 DJs and MCs, this monster of an event was not to be missed.
By 11pm the queues to get in were pretty big, full of ravers keen to get their night started. The venue is a working warehouse complex by day, but was transformed for the evening. The crowd flooded into the main room and the Dia de los Muertos adorned Amigos tent in the courtyard, only later would they discover the secrets such as the rave cave hidden right at the back of the venue.
The first lucky 100 got their complimentary free Amigos, whilst everyone checked out the place. The line-up was pure fire, with a wide range of DJ's and MC's covering everything from Grime to Jungle to UK Garage to Bassline and more. The space was absolutely packed, filled with bodies dancing, hyped by the artists who massively amplified the whole atmosphere with the throb of bass. Our resident face painter was there, painting the faces of those who had bought Amigos with some wicked sugar skulls which later appeared in and out of the crowd.
The clocks went back and the party continued in full swing, an incredible atmosphere absolutely consuming Hope Works, we left at 5.30 with the party showing no signs of slowing down– it was a truly unforgettable night.
Once recovered from the all night dancing, we caught up with Gett Off promoter and party starter Danny Lynn, to find out a bit more about him.
– How did you get into promoting?
Kind of just fell into it from being really into music and wanting to put on parties with my friends as teen.
– What's the most memorable event you've ever thrown?
The event with amigos just gone at Hope Works was definitely up there. But aside from that probably an event I put on years ago in a run-down old laser quest… That one comes up a lot when reminiscing with old friends.
– What made you want to collaborate with Amigos?
It's a brand that clearly has fun at its core, so it seemed natural throwing a party together.
– If you could bring back one person from the dead to party with, who would it be?
Probably Freddie Mercury, he definitely knew how to party.
– We do 'Mexican Mondays', what's your favourite food to eat with Amigos?
Definitely goes really well with spicy food as it's so refreshing, and I have had a couple to wash down a proper curry before. So apart from Mexican that is definitely a good food pairing.
Our mega warehouse rave was just the beginning; keep up with our movements as we bring a whole load more fun to the table in the upcoming months. You'll find us at Hope Works in the meantime, and Gett Off have more parties planned, so get involved!