Inside Out X Amigos Dia de Los Muertos party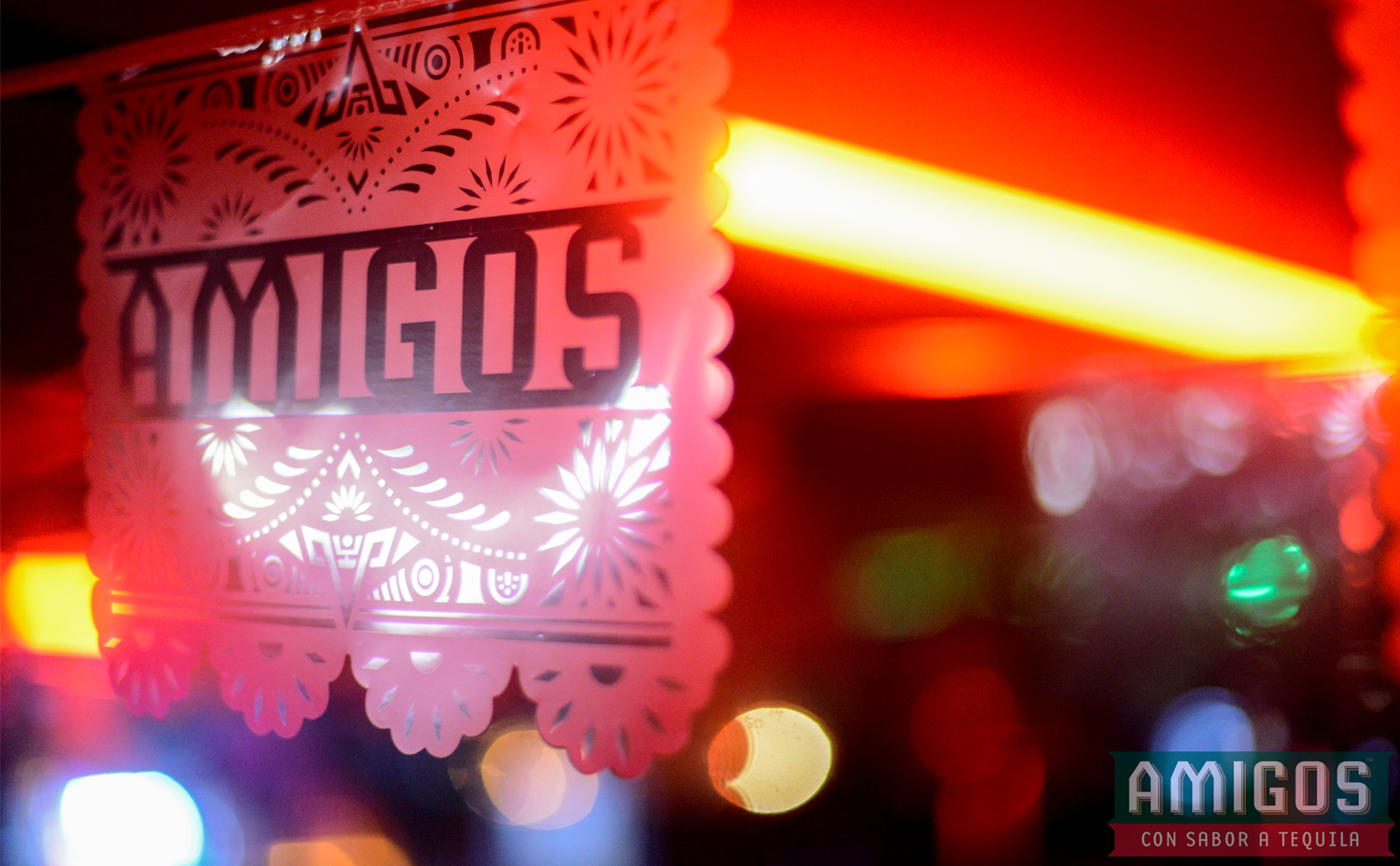 As part of our Dia de los Muertos party series, we threw an intimate basement party in the late night drinking den that is Underdog, Manchester. Not only was the party free entry, we also gave a free bottle of ice-cold Amigos to the first lucky 100 through the door.
The crowd flowed in soundtracked by the funky, soulful grooves of the Inside Out boys, Mike and Chris. The party-goers were dressed in some of the most awesome Halloween outfits we've ever seen! The dancefloor was filled from start to finish, with no one hanging out around the edges. Just after midnight our headliners Josey Rebelle and Alexander Nutt hit the decks and took over the party. Playing a juicy mix of House, Disco and Hip Hop, they kept the dancefloor buzzing as more ravers joined for the night. It was a phenomenal set from both Josey and Alex. By the end of the night we'd sunk too many Amigos and our feet were tired from all the dancing….Manchester, we'll definitely be coming back!
After the party, we caught up with Inside Outs Mike O'Mara to find out a little bit about how he got into putting on such great parties in the first place.
– How did you get into promoting?
Was just a natural progression from going out dancing and DJing really, worked for so many promoters who made me think I could do a better job!
– What's the most memorable event you've ever thrown?
Probably our first birthday at Inside Out with Beautiful Swimmers lovely guys and fantastic DJs, far and away the best atmosphere we've had at a party.
– What made you want to collaborate with Amigos?
A fun beer with Mexican spirit seemed like the perfect partner for a Day of the Dead party!
– If you could bring back one person from the dead to party with, who would it be?
Probably George Best in his prime. Be a fun night out I'm sure.
– We do 'Mexican Mondays', what's your favourite food to eat with Amigos?
Got to be a spicy burrito – the perfect accompaniment.
Look out for more Inside Out parties in and around Manchester, and be sure to pay Underdog a visit; it's a great venue. Amigos will be cropping up around Manchester and beyond so keep up with our social channels to find out where and when!