Street Art Showcase: Wasp Elder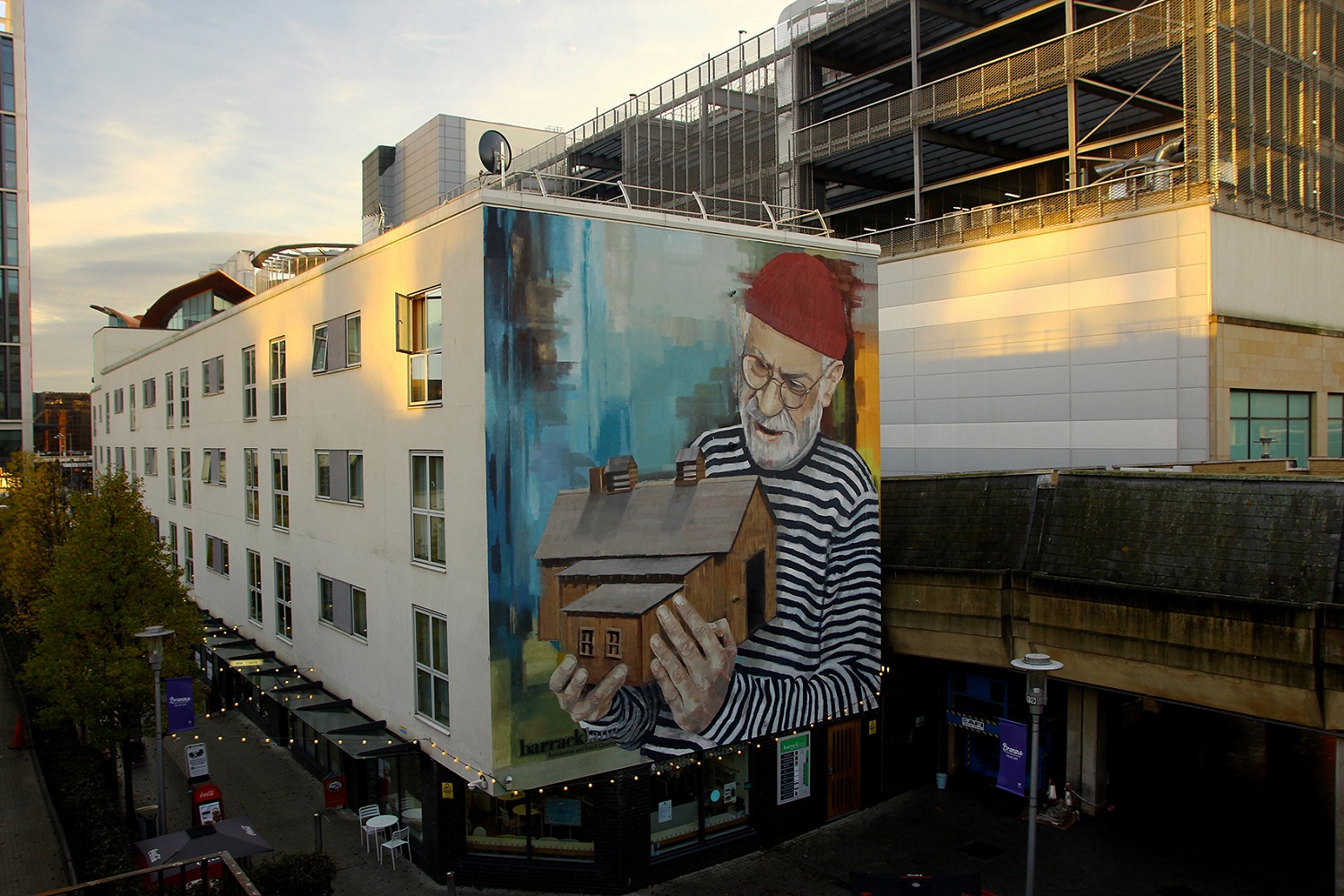 As Amigos Tequila Beer continues to support street art around the UK we're supporting Cardiff born artist Wasp Elder in his new show next week 'Victims of Circumstance'. Presented by 1963 Gallery at 5th Base Gallery this will be the artists' first ever solo show in London. The exhibition is running a private viewing tomorrow evening with the exhibit then open from the 14th to the 20th of April, 12-6 daily. We've got the Amigos chilling on ice and ready to be on full flow whilst you check out the insane work in store.
One of his greatest pieces is this mega mural that's up in Cardiff. Commissioned to create a bespoke mural to help bring the wall in the city centre to life, the piece raises awareness of homelessness, a continuously growing issue in the UK which we have massive respect for. The mural was created by 'Modern Alchemists' – the duo of Wasp Elder & HB who were also behind the 'Empty Walls' project in Cardiff, bringing art from all over the world to the city.
Born in 1986 and now based in Berlin the artist is returning to the UK for his first solo show, the new body of work that has never been seen before which will depict the world as a historical fog, political haze and societal mist. The exhibition will take viewers through a collage of found images and painted compositions, each painting relating to cause and consequence taking you on an artistic journey.
Get down to Shoreditch and head there early cos the first 20 through the door will get a free poster of Wasp Elder's work! We're mega excited for this exhibition and we're looking forward to the big unveiling.