Street Art Showcase: NoMad Clan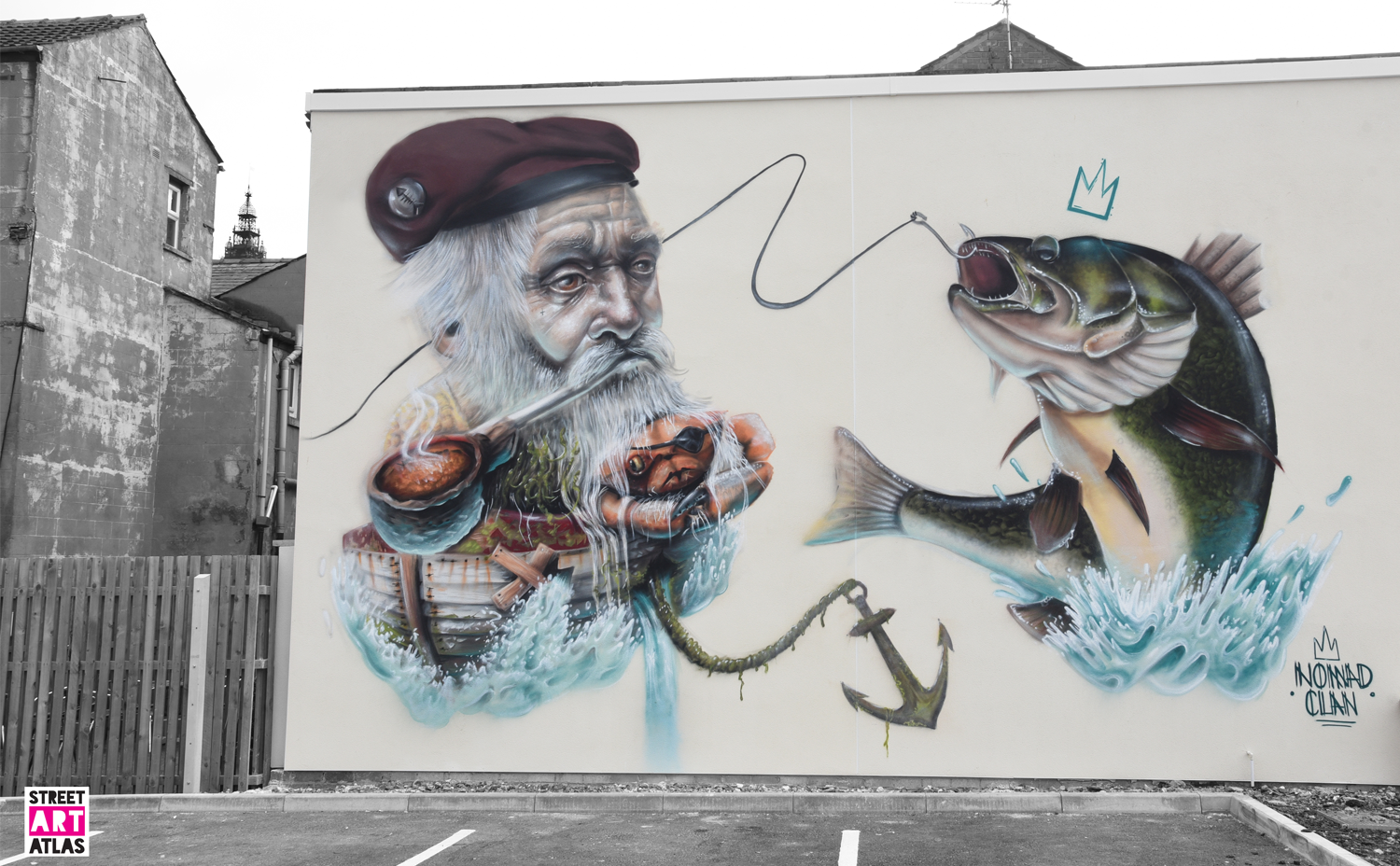 NoMad Clan are the female duo who have taken over the street art scene as they continue to work together to create meaningful, yet incredibly artistic pieces that look wicked on the side of any building. The collaboration includes artists Cbloxx & Aylo, both originally from up North but now basing themselves in one of our favourite cities – Manchester.
The team both have distinctive styles that they combine to create pieces that mesh together ridiculously well. C Bloxx's style captures a surreal portrayal of life and social issues, combined with Aylo's playful high energy graphics that are inspired by daydreaming. The combination creates artwork that looks absolutely insane but connects on such a deeper level. The duo have created pieces all over the UK and abroad but what we love most about their work is that wherever their creating they build in that city's history into the pieces, highlighting socioeconomic issues affecting that area, portraying the towns story in their work.
The duo eventually got together after years of what they call fate repeatedly attempting to introduce them as they were constantly placed near and next to each other at art festivals. The pair were involved with a handful of girls before eventually forming 'Nomad Clan'. Receiving plenty of accolades the duo have been dubbed the UK's hottest talent by Global Street as well as becoming the first female street artists in the UK to be sponsored as they now proudly represent Kobra Spray Paint.
When asking Nomad about their work and future plans they said "We enjoy painting giant murals the most, our largest so far is 7 stories high but we have a few scheduled in for this year that are even bigger, excitement and anxiety in equal measures! It's a whole different experience working on these beasts, the process can be exhausting, challenging and time consuming but it's a highly rewarding journey once you see the wall completed on that scale. It has opened many doors to painting internationally which is ideal for us as we tend to be inspired by the environments we work in, travelling and leaving a mural for a community is a genuine privilege that we hope to experience more of!"
We're mad excited to see what the girls get up to next and will follow their journey through our Insta, make sure you check them out
@nomadclan
"One of street arts finest female duos" – Widewalls Magazine
Credits
"Final Fleet'
Nomad Clan
2016, Blackpool
Photo cred: Street Art Atlas
'The Nomad'
Nomad Clan
2015, Tempest Building, Liverpool
Photo Cred: Street Art Atlas
'King of nowt'
Nomad Clan
2016, Port Street, Manchester
Photo Cred: D7606
'A long walk home'
Nomad Clan
2015, Salford
Photo Cred: Street Art Diary