Blair Zaye Blog Post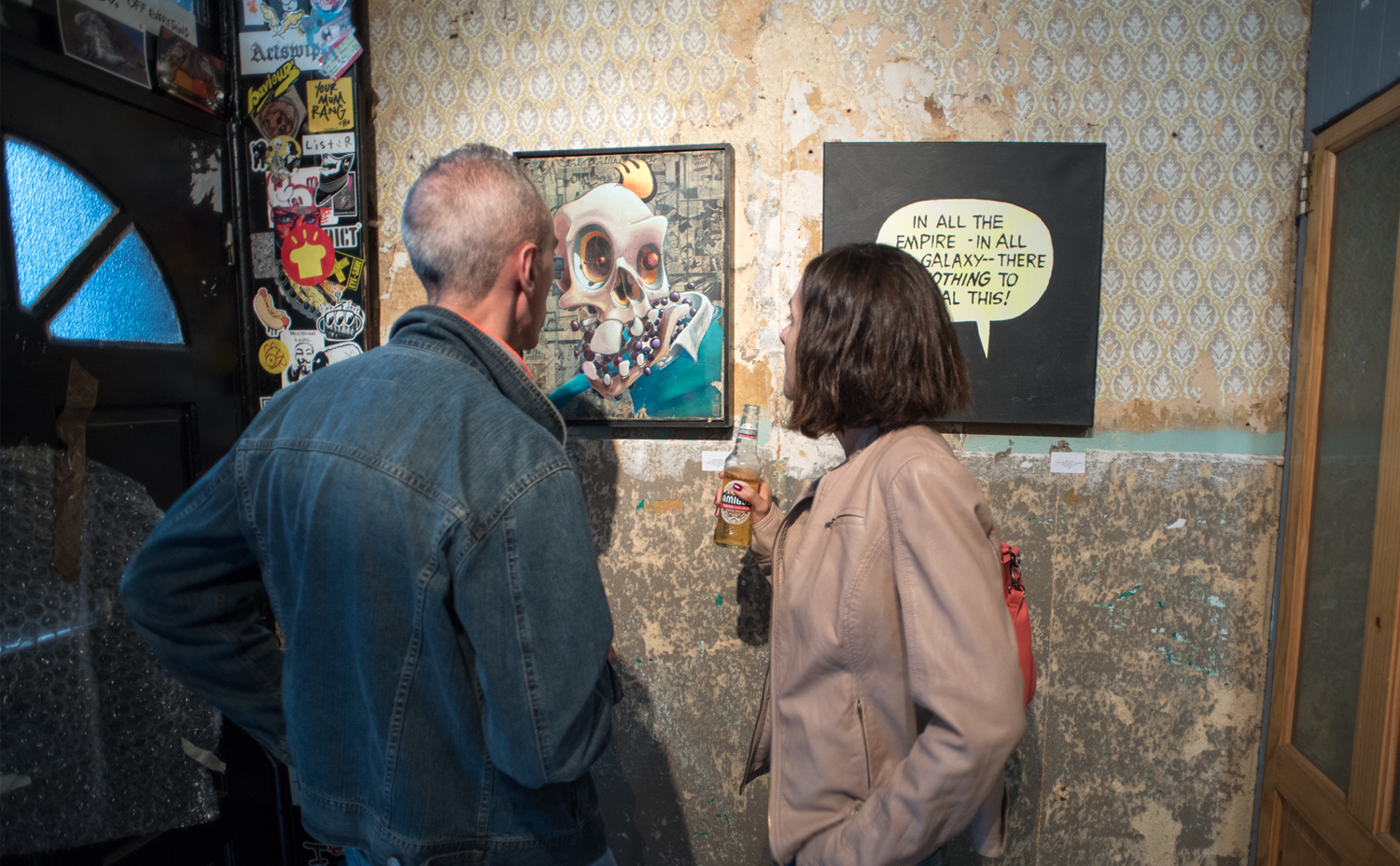 Last month Amigos had the pleasure of sponsoring FRESH MINI, created and presented by Blair Zaye, showcasing a whole host of international artists under one roof – The Ben Oakley Gallery.
We first met Blair back in 2015 as we sponsored his show 'Fresh' at the vaults in London. FRESH happened in the tunnels of the vaults hosted by a live DJ and a flow of international artists. This year for Amigos it was all about 'Fresh mini' a more condensed version of Fresh with the same amount of artists but packed into a salon display alongside a collection of prints.
Blair Zaye, an artist originally from New Zealand has been based in London since 2008. He has worked with a variety of artists, creating and hosting shows as well as creating his own masterpieces. Zaye prides himself on 'creating spaces which defy reality in the sense that you become completely immersed in the parallel reality of his creations" and he's a character to be known in the art world.
The Ben Oakley Gallery is situated in Greenwich, South East London has a wicked vibe and attracts artists from all over the world, here's just a few photos to bring the exhibition to life for you at home.
Included in the exhibitions were the likes of big names Hannah Adamaszek, ELNO, Marc Craig and a whole host of others who you can find here.
Make sure you go check out Blair as well > www.blairzaye.com