Urban Food Fest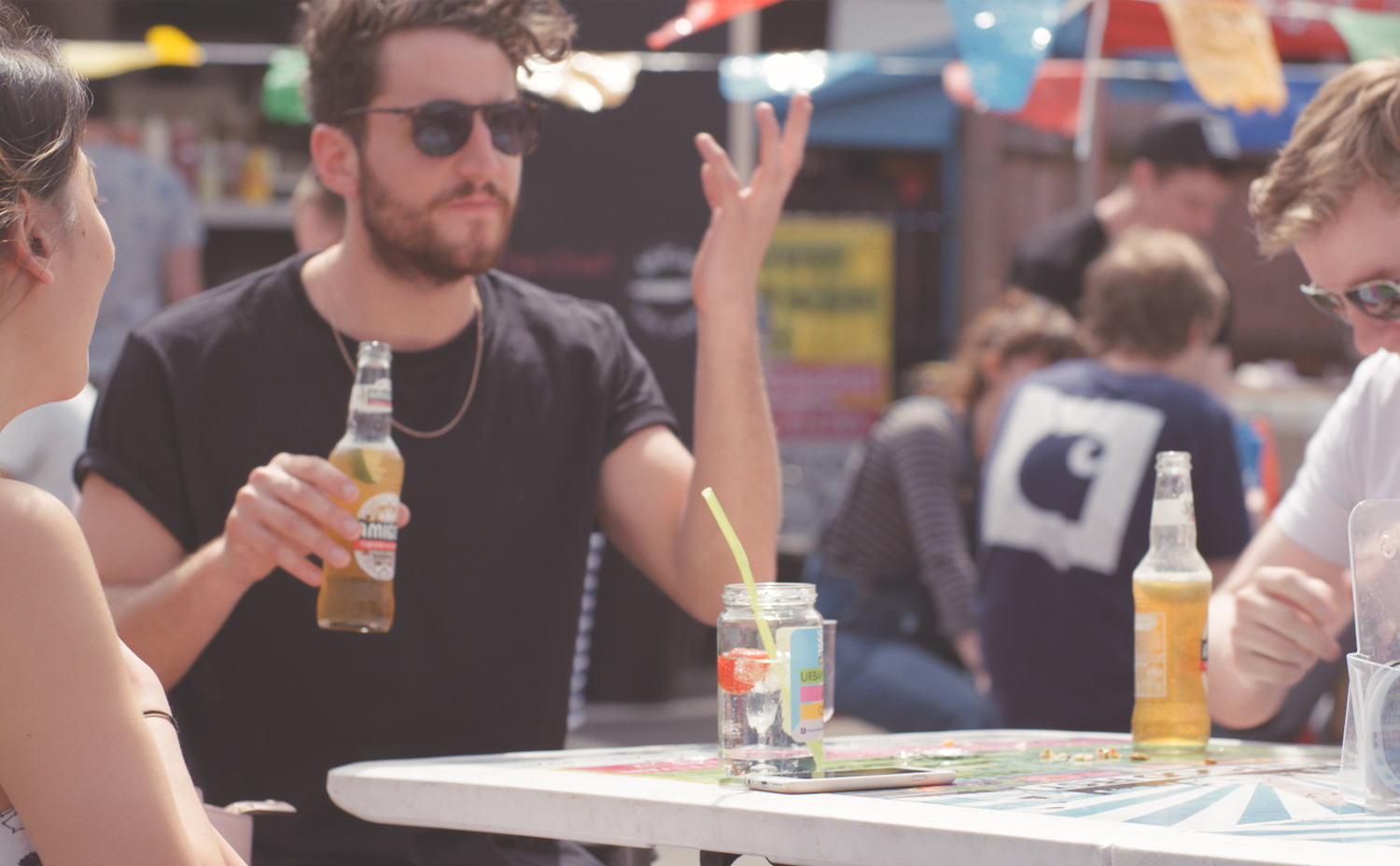 Is there anything better than food? Other than beer we really don't think so!
We spent a great summer at rocking food and drink market 'Urban Food Fest' down in Shoreditch, London. The Shoreditch hub took place every Saturday from midday to midnight and the food and drink selection was pretty insane.
The food festival featured 15 different street food trucks each week, alongside an unreal dessert and drinks menu. The massive drinks selection included craft beers, urban cocktails, international wines and of course the #1 choice – Amigos. Street food tastes so good – especially alongside an Amigos and even more so if it has a nice spicy kick. The food that was on offer was from all over with different twists on styles and flavour. The food menus ranged from jerk chicken and paella to falafel and everything in between! The best challenge was all the different beasty burgers to have a go at.
Our favourite thing about the food festival was that there were always new things to try each week, so even if you became a little obsessed (like we did) you were still spoilt for choice. It wasn't just street food either the dessert selection was enough for your sweet tooth to start having its own party. The amount of cookies, waffles, pancakes and donuts in an assortment of styles and flavours was enough to keep us there all day every-day.
The festival was completely free entry and the added seating area and live music made it the perfect Saturday hangout, if you didn't get a chance to get down, you missed out!
Check out @urbanfoodfest to check out the eateries that were on offer.
"Speaking of the drinks there's a fully stocked bar serving an impressive edit of craft beers (we loved the new Amigos Tequila Beer). It's definitely our new favourite street food festival"
– Harpers Bazaar